Saturday, January 24, 2009
So no more lousy K1. It's Q9 now yo!!!!
Pictures taken from my Q9 just to show that it's way much more better than K1. hahaha.
Ya saya tahu, bagaikan kacang lupakan kulit. Abis tu takkan nak makan dengan kulit-kulit dia skali? GILA
.
Sifu/Noreen @ breakfast/Old Town
*Fine la. takda la hebat mana pon Q9 ni. It produce the same quality as what K1 did.
Labels: smart phone
0 Comments:
Tuesday, January 13, 2009
Since there's nothing much to do at the boutique, basically nothing to do at all, I've decided to do some blog reading. I came across a blog that belongs to a friend of mine. Never thought that he would really turn out to be that way. The first time I meet him was August 2005. I never take him seriously. To me, he was just some random guy who's trying to do things according to trend. Rapping is the in thing, so he rap. Big deal. But the 1st track that he send to me on MSN hit me like "Damn, he's really in to it".
Track by track I received. I even burned it and put the CD on play when I'm driving. It's nearly 4 years I've known this guy and nearly 4 years I've been playing the same track done by him.
I know this might sound stupid, "Hak elah. Gila gedik minah ni. Poyo tak agak-agak". But hack with it. When I saw him perform for Juice Coll List Party @ Zouk the other day, I bloody cried. He's performing, the crowd love him and he's in the Juice Cool List.
I bet his mom would be bloody proud of him. I'm bloody proud of him. If the local music lover take him seriously, they would be bloody pround of him to. He's for sure in my coollist.
+ The guy who always come up with jokes that others don't really understand
+ The guy who always pick me up from home for college
+ The guy who hardly say NO whenever I need a ride back home
+ The guy who always send me new songs when I'm bored (MSN is the shit back then)
+ The guy who always free to check on my writing assignments
+ The guy who always comes up with shiznit idea for my assignments
The list will never stop weyh. He's still a good friend of mine despite all of bullshit stories that he heard bout me, that other friends had been telling him. A good friend indeed. Jinuary was supose to be last year story but some how, I guess he knows that 2009 would be a better year for it.
Meet my friend,

JINHACKMAN
He's not that young la.
So do visit WWW.JINHACKMAN.DOM to show ur support towards local act. Even if you're not a hiphop fan. Just click, it won't hurt. He's Jinhackman to you but still Tang Eu-jin to m

P/S: Jin, get a bloody Nuffnang account la. Can get money and later on you can get me my 4 glass of teh tarik. You promise weyh.
0 Comments:
Tuesday, January 6, 2009
So, the other day my boss, NH left the boutique under my care cos she need to get some nice and pretty fabrics for the custom-made dresses.
Afew pictures were taken due to my boredness and I might get fired if she see this pictures. Hahahaha.
But I don't think she would cos she's the nicest boss a person could ever get. Like hello, tell me which boss
ajak
the worker watch DVD during working hours and ciggy break anytime you want? Your boss? PENIPU.
Pixie time.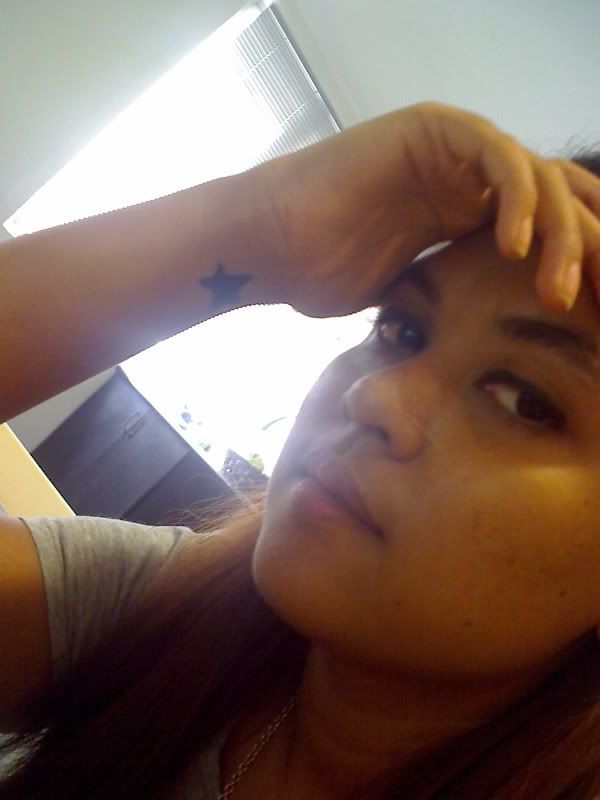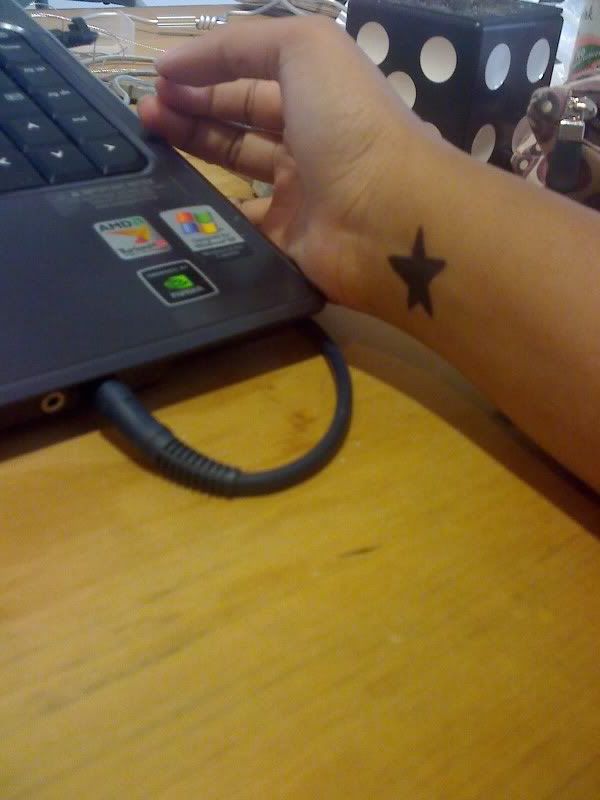 And I found a hat and a dope glasses at the studio. Wakakaka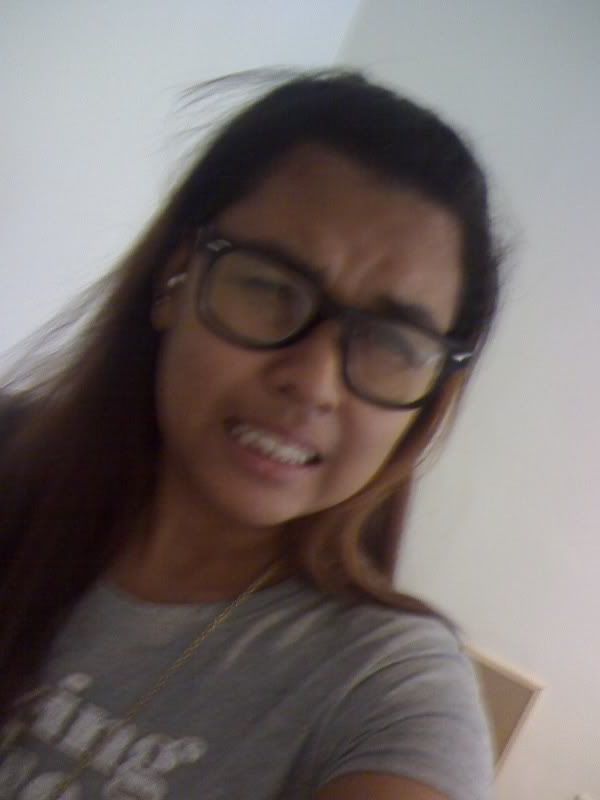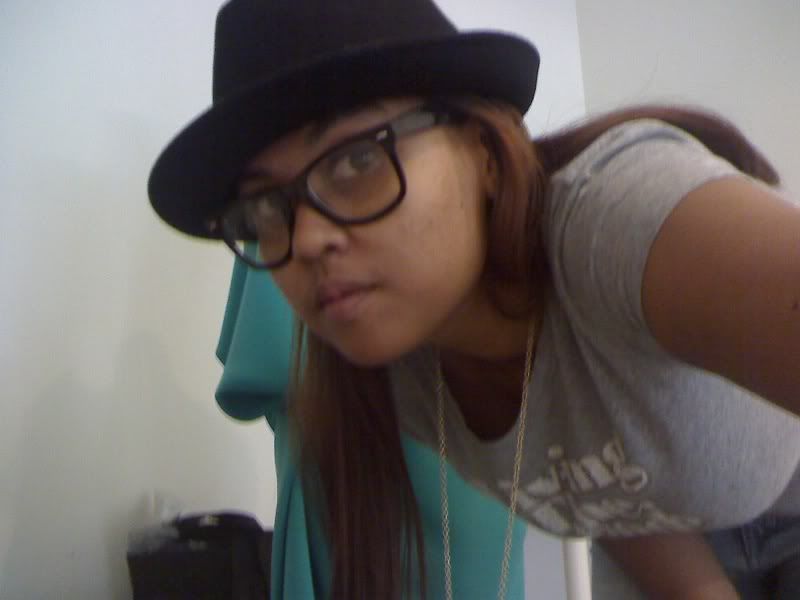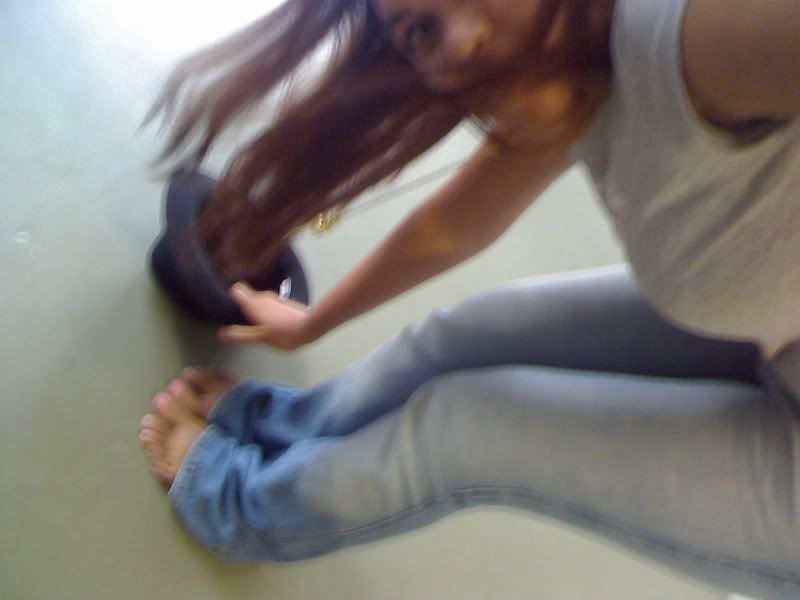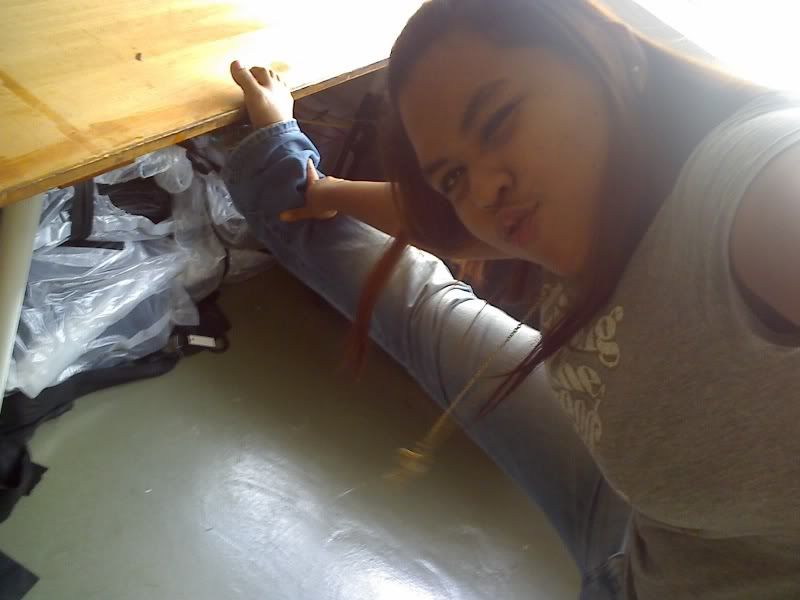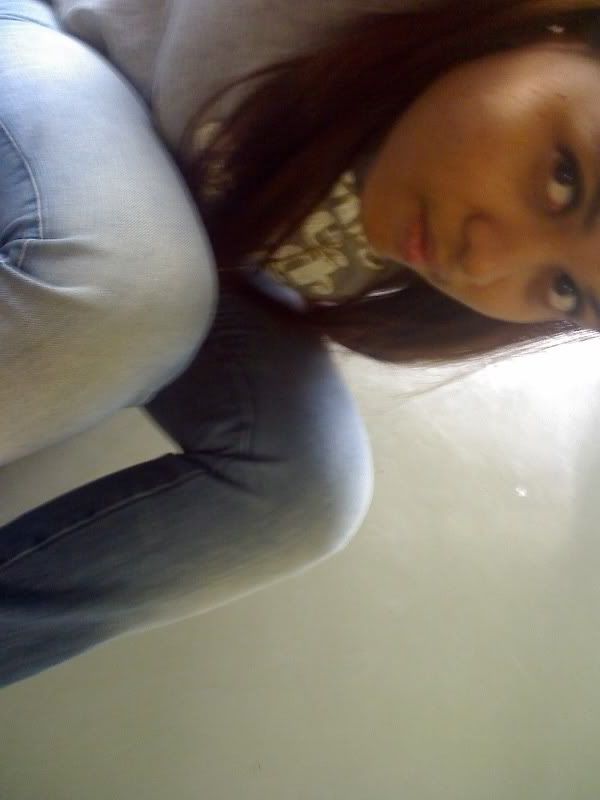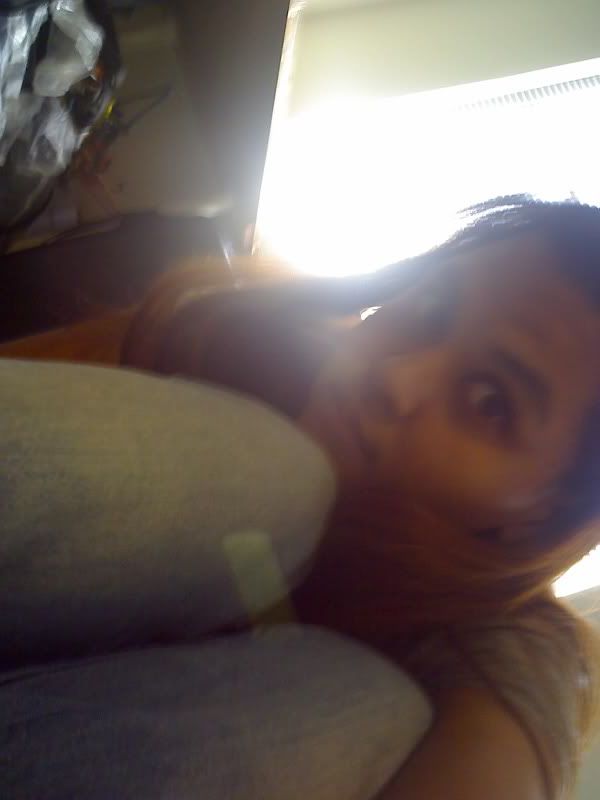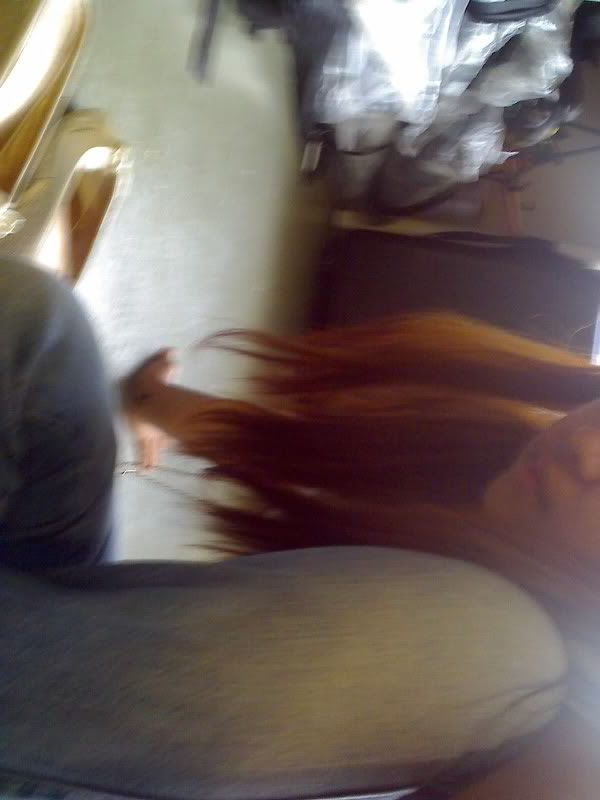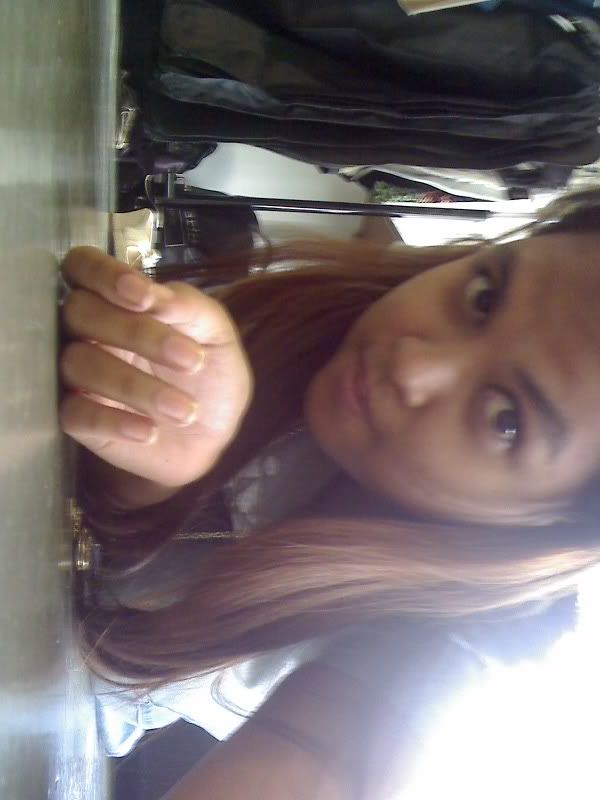 So that you know, I've made a few friends at the boutique. Let me introduce to you.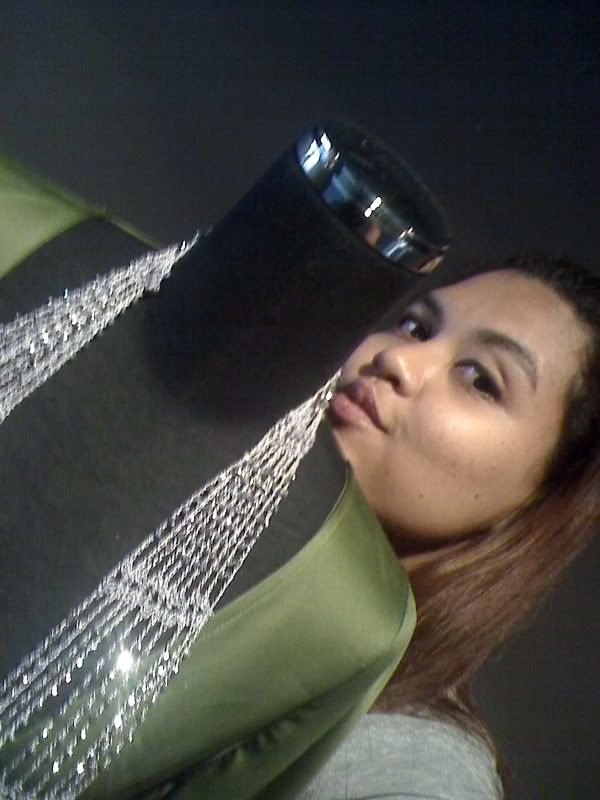 This is Bee. We're fcking close that I've seen/ripped her naked a couple of times. Hahaha


Juls is camera-shy. People hardly notice Juls when they enter the boutique.
Kesian bai.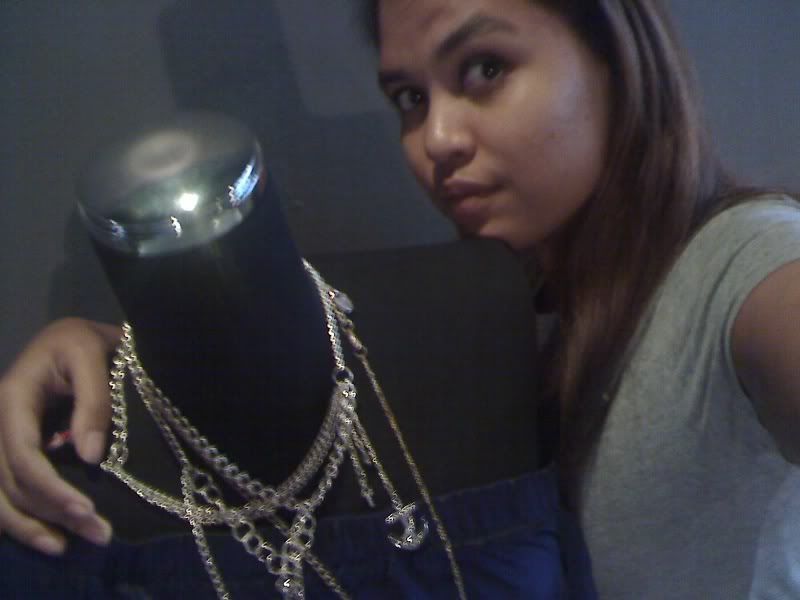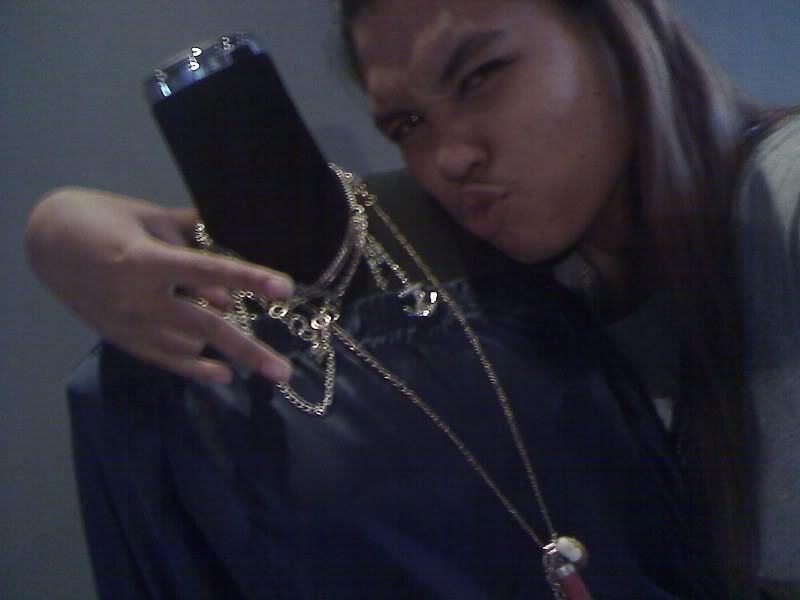 Kim love my camera phone. Can you see that Kim's smiling? hahaha.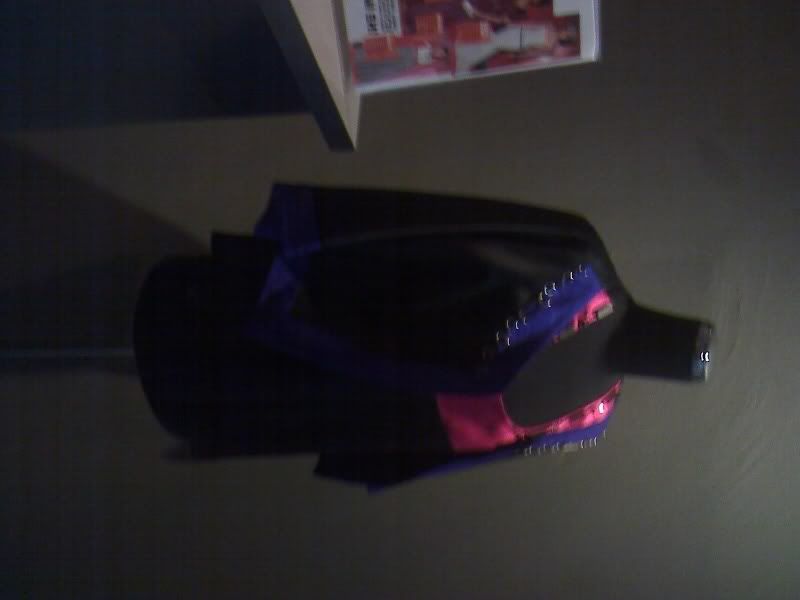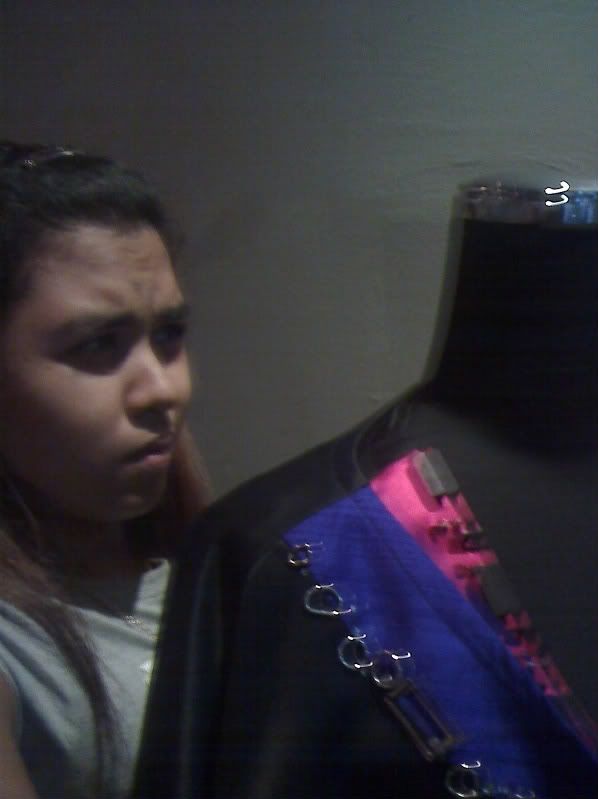 This is Hell, the new member of the family.
Lansi gila
. Just because she's standing right infront of the entrance door, she thinks that she's all that. We don't like her.
My boss left for fabrics haunting again which explain why I have so much time to waste of updating the blog.
Labels: NH Boutique
0 Comments: